Spring is just around the corner. Easter is coming. It's only a matter of time before the chocolate eggs and beautiful spring decorations appear. Besides the wonderful meal with the family, it's time to think about how to decorate the inside of the house to make this event more enjoyable.
Candle holders, candles, vases, flowers, garlands, figurines and candle holders are some of the most popular decorative items to embellish the reception room. However, craft enthusiasts are looking for more original ways to prepare the holidays with their children.
How to create an Easter decoration? Here are 5 activities to do with your kids to make a successful party.
Customize Easter eggs for the occasion
Easter is one of the most popular celebrations for children in Switzerland, especially in the canton of Geneva. It originates from Christian traditions to celebrate the resurrection. The whole family gets together around traditional recipes. It's also a good time to decorate the interior.
If you're not inspired, the most common Easter decorating idea is to paint eggs, whether they're made of real shells, wood or polystyrene. These colorful eggs can be placed on shelves, window ledges or tables. For added ambiance, they can also be grouped in baskets with a flock of chickens and chicks.
There is no shortage of decoration ideas to make eggs more playful and fun. Just put glitter, confetti or draw various patterns.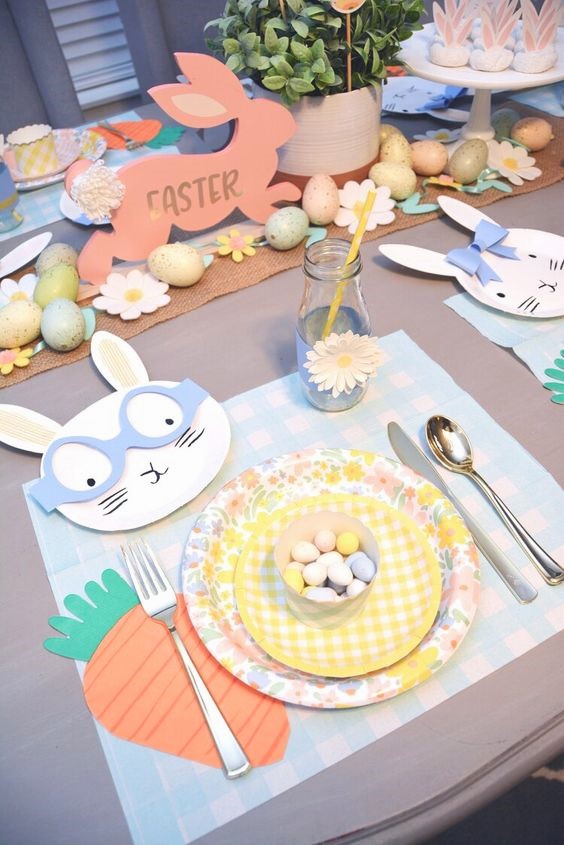 Decorate your Easter table in an original way
A beautiful festive table decoration will definitely delight your guests. Children can create paper napkins, place cards, bells and floral arrangements. Save your paper towel roll to create napkin rings. Sweet treats also make great decorations and keep your little ones entertained.
Easter table decorations are sometimes inspired by the spring season. Go for a rustic and bucolic feel that is both subtle and simple. A few touches of plants will complement this beautiful decoration and will remind the countryside.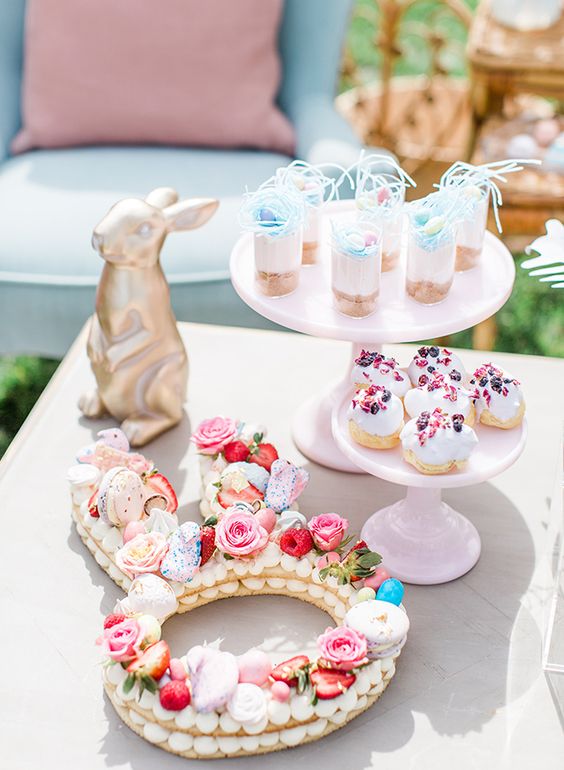 Build a nest or an egg tree
Designing egg nests, baskets or trees has been one of the best Easter activities for children for some time. These little decorations are easier to make and are great for the occasion.
It couldn't be easier! Simply collect pine tree branches to make the tree. The multicolored eggs are glued on a string or a ribbon before you hang them on the branches. As for the nest, it can be made with a little straw, fresh grass and feathers. Feel free to put a hen inside to make it look like she is sitting on her eggs.
Your nest can be used as a centerpiece for Easter and will brighten up the family dinner.
Prepare the best decorations for the egg hunt
Kids enjoy going on an egg hunt to celebrate Easter. All they have to do is bring a basket or bag and look behind flowerpots for those little colorful objects, chicks, and little bunnies. They can also be dropped in the garden.
This game is one of the best ideas for Easter activities for children in the canton of Vaud. To spice things up a bit, leave baskets filled with sweets and treats, mainly candies and chocolates, coloring books and even pine cones outside.
You can also use the tables to hide the eggs. This is why you should go for a plant decoration to emphasize the country side. It's best to use the right colors, especially pastels like chick yellow, light green, turquoise blue… to create a festive atmosphere. Stick to the brown colors to preserve the rural effect.
The rabbit, king of Easter decorations
This long-eared animal symbolizes this celebration of rebirth. It conveys the idea of renewal and fertility, but it also fits well with the spring season.
You can use recycled materials (bottles, toilet paper rolls, cups, cardboard, pompoms, sticks…) to caft these and decorate your interior. The rabbits can be added to the bells, the little rooster, the hens and chicks.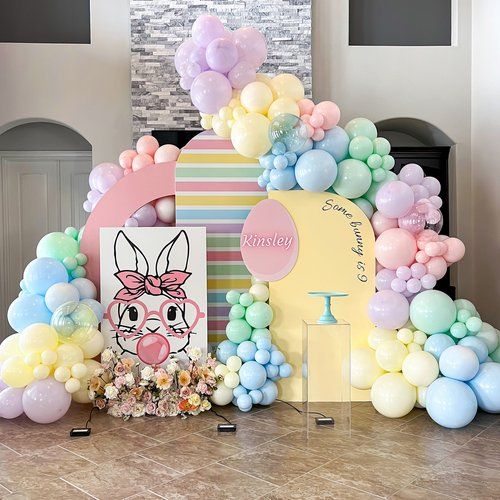 Contact us and receive a free quote within 24 hours
Do you want to organize an Easter event in the canton of Geneva, Vaud, Neuchâtel or Fribourg but you don't have the time to do it?
You can hire CH Planner to decorate the party, set the table for the children, organize the entertainment, prepare pastries, etc.
Don't wait any longer! Contact us now to request a custom quote for your event. We will get back to you in less than 24 hours.